Free delivery when you spend £20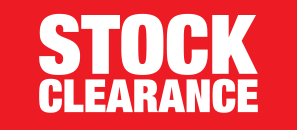 The current batch of E159 Folic Acid (Vitamin B9) 400mcg - 360 Tablets - has an expiry date of: July 2024
Why Take Folic Acid 400mcg?
Folic Acid, also known as Vitamin B9, is an essential part of the diet for both women and men. Most recognisably it promotes the growth of healthy maternal tissue during pregnancy and lowers the risk of birth defects. However, folic acid also offers many other health benefits. It is thought that folic acid can support the performance of neurotransmitters that carry messages to and from the brain, which helps to maintain normal psychological functioning. It can also help to reduce symptoms of tiredness and fatigue.
Read more
A Key Vitamin During Pregnancy
Several vitamins are crucial during pregnancy, one of which is folic acid. The Department of Health advises all women who are trying to conceive to take a daily 400µg folic acid supplement. This essential B vitamin is required for the formation of DNA and the development of the neural tube into the brain and spinal cord. Without sufficient levels of folic acid, the foetus may not develop fully and birth defects such as spina bifida can occur. The beneficial effect in relation to this action is obtained with a supplemental daily folic acid intake of 400μg for at least one month before and up to three months after conception.
The above health claims have been authorised by the European Food Safety Authority (EFSA).
UK Made and Quality Assured
Our folic acid tablets are manufactured in the UK by our supplier to meet the strict standards of quality and regulations outlined by the Good Manufacturing Practice (GMP). Each tablet provides a safe and effective 400µg dose of folic acid, which is the level advised by the Department of Health. With the backing of our PriceMatch guarantee, this high-quality supplement offers great-value-for-money.
Read less
* Results may vary from person to person, any and all supplements should be used in conjunction with a balanced and healthy diet. If you are unsure about taking supplements consult a doctor or pharmacist before use.
High-quality folic acid supplement
Essential B vitamin
Produced in the UK and GMP quality assured
Nutritional Information

Serving Size: 1 Tablet Servings per Container: 360
Per Serving
% NRV
Folic Acid
400µg
200%
NRV = Nutrient Reference Value (previously referred to as RDA)
µg = Microgramme, mg = Milligram, IU = International Units
Ingredients: Bulking Agents (Dicalcium Phosphate, Microcrystalline Cellulose), Anti-Caking Agent (Magnesium Stearate), Folic Acid.
V
Suitable for Vegans and Vegetarians
Take one tablet daily as a food supplement or as directed by your healthcare professional. Store in a cool dry place. Keep away from children at all times. Do not use if the seal is broken.
Round Tablet Size: 8mm Diameter.
Cautions:
If you are taking any prescription medication, you have a medical condition or you have specific concerns about the suitability of any of our products in relation to these, you should always consult your GP or Pharmacist prior to taking supplements. Pregnant or lactating women should consult a GP before taking supplements. Do not exceed the recommended daily dosage. Keep out of reach of children. Supplements should not be taken as a substitute for a varied diet. Always read the label before use.