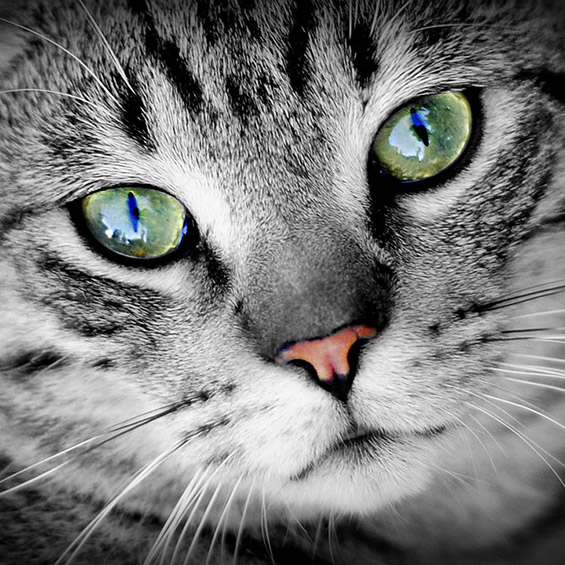 Is My Cat Stressed?
by VitaPaws
25/04/2017
Animals cannot directly communicate how they are feeling in the same way that humans can, but this does not mean that they lack the ability to experience emotions. Stress in pets can lead to negative behaviours that are often the reasons for euthanasia, or abandonment by the owner. This article will summarise the causes and symptoms of stress in cats, and the approaches that an owner can take to ensure that their feline has the best chance of being free from anxiety.
Causes of Feline Stress
Although domesticated cats have adapted well to modern life, many of the facets that underpin a human existence remain alien to a cat and can be a source of anxiety and stress. It is possible for a cat to live a content and happy life in the company of humans, but they retain an innate need to be in control of their environment. Cats can become anxious or stressed when they experience something that disrupts their sense of autonomy or security. Common stressors that occur in the world that cats and humans share include the following:
Change in ownership
Moving house
Visitors
Negative training methods and punishments
Having their head held
Being restrained or forcefully petted
The addition of a new cat or dog
Dirty litter box
Lack of privacy to use litter box
Being left alone for extended periods
Strong smells
Loud noises
Indicators That a Cat Might Be Stressed
It can often be difficult for an owner to recognise the signs of stress in their cat, and these signs can easily be mistaken for normal feline behaviours or rambunctious play. Symptoms of cat stress manifest themselves in the following ways:
Loss of appetite
Sleeping more than usual
Aggressive tendencies towards people or other animals
Recurring or noisy vocalisation
Constant avoidance of people
Grooming significantly more than usual
Digestive issues such as constipation or diarrhoea
Urinating in unusual places
Scratching furniture or themselves
Although these indicators are common signs of stress, they may also signify an underlying health problem, and you should consult a vet if they are ongoing.
How to Help Your Cat Avoid Stress
The exact symptoms that a stressed cat exhibits depend on the individual animal. However, regardless of how a cat is affected, the root causes of anxiety remain constant, and there are a number of key steps that you can take as an owner to reduce stress to a minimum:
Try to make any transition to a new home or owner gradual
Remove any sources of fear
Educate children about how to appropriately interact with a cat
Provide a scratching post
Make sure the cat has access to a high place where they can feel secure
Provide toys and a stimulating environment
Spend quality time and play with your cat
Make the cat's life predictable in terms of its routines
Separate the litter tray from the food bowl
Try nutritional supplements
Consult a vet if things don't improve
ALL PET NEWS