3 Supplements to Reignite Your Sex Drive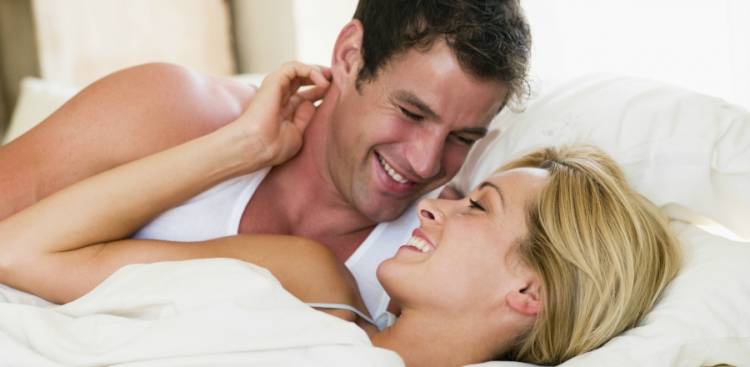 Waning sexual desire and erection problems are more common than one might think, especially in later years.
Lack of energy, poor circulation, and a busy, stressful lifestyle can all have a negative effect on your sex life.
If you feel there could be more going on in the bedroom department, there are plenty of ways you can boost your sex drive – naturally.
Horny Goat Weed
This aptly-named plant (from the Chinese yin yang huo, or "licentious goat plant") is a flowering weed native to Korea, Japan and China, and the effects of the herb as a libido-boosting supplement was first documented after goat herders noticed their goats mated more often after feeding on a patch of this particular plant.
The active ingredient in horny goat weed is thought to be icariin, which has a similar effect on the body as sildenafil (also known as Viagra) – it acts as a PDE5 inhibitor, increasing blood flow to the genitals during sexual stimulation.
Many people, both men and women, enjoy the benefits of horny goat weed supplements for the libido – increased blood flow to the genital area is beneficial to everyone for sexual health, and it is also thought to have more subtle positive effects, including elevated mood, and increased energy levels.
L-Arginine
Arginine is a chemical building block called an amino acid that the body uses for several functions, including immunity and repairing damaged tissues.
L-Arginine is found in red meat, poultry, fish, and dairy products, and can also be taken as a dietary supplement. L-Arginine supplements could help to improve your sex life by increasing your body's production of nitric oxide, which causes blood vessels to open wider and allow for more blood to flow, which helps to maintain erections.
Insufficient blood flow is a major cause of erectile dysfunction (ED) in men. The benefits of L-Arginine supplements aren't just for men, either – women may find that it can increase their sexual desire, and makes their genitals more sensitive and responsive to sexual stimulation. People who use L-Arginine for sexual health say that taking it 45 minutes before sex produces optimal results.
Ginkgo Biloba
Ginkgo biloba is an extract taken from the roots and bark of the ginkgo biloba tree, one of the oldest and hardiest living species of tree in the world – the oldest ginkgo tree is currently 3,500 years old.
Ginkgo biloba is widely used in traditional Chinese medicine to treat a variety of ailments from memory problems to sexual health. It appears to work by improving blood circulation, especially to the extremities, which is necessary for men to maintain erections.
Ginkgo biloba could also be especially effective for women with low libido – a study into its effects on people with SSRI-induced sexual dysfunction (a common side effect of the anti-depression medication) found that the women who took part in the trial were even more responsive to the effects of ginkgo biloba supplements than the men.